Albert Besombes – Moc Baril
One of the largest traders, winemakers and growers in the Loire Valley, based in Saumur
The story began in 1872, in Saint Hilaire Saint Florent, near Saumur. The wine merchant and producer Albert Bescombesbuilt up a set of skills and expertise which proved to be unique in the world of wine, and quickly rose to prominence in the Loire Valley and around the world.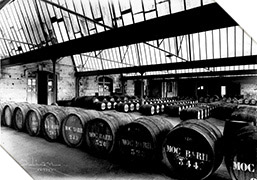 Over the years, the company expanded its presence in the wine region through historic partnerships, some of which with winemakers who had been in the region for generations. Thanks to this organization, Loire Propriétés could expand its range to cover all the appellations in the Loire, from Muscadet to Sancerre.
What's more, their historic, Eiffel-built building is made from the locally renowned tufa stone. Albert Bescombes champions a proud local history, a historic building, passionate men and women, and the experience to produce wines from the finest appellations in the Loire.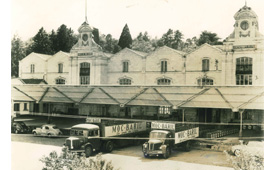 Vital Statistics for
2018-2019