Our fully adapted modern production tools enable us to express the very essence of our terroir
Thermo-regulated stainless steel tanks, nitrogen-atmosphere pneumatic presses, the use of inert gases, tangential filtration, electrodialysis and oak barrels are just a few of the resources we have at hand for our fully approved production methods.
What's more, the entire process is fully controlled, from the vine to the glass, with personalized oversight from the vineyard onwards thanks to our IFS, BRC and Vignerons Engagés Durablecertifications.  Thanks to all of these resources and certifications, the quality of our products is lauded every year during national and international competitions.
LP & sustainable development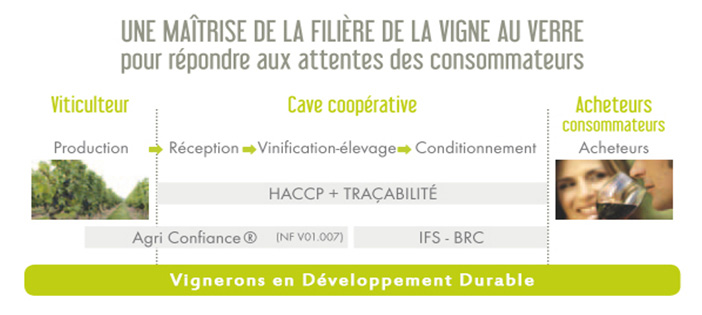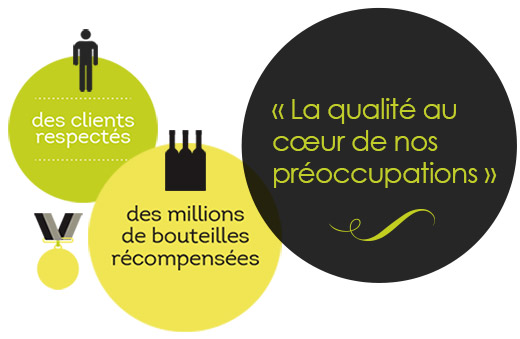 Nos médailles