"A strong commitment to ethical and sustainable winegrowing"
Because we have a responsibility towards our local community, because our consumers want good, safe and healthy products with a legitimate price tag, and because ecological realities are undeniable, we have a duty to evolve and be accountable for the impact of our business.
The wineries also have a duty to pass on their cultural, viticultural and Loire heritage to future generations. For over thirty years, companies within the Loire Propriétés group have therefore helped promote over 5,000 hectares of vines. The impact on the community of the jobs created structures the region's economy.
We are now affiliated to two certifications which offer differentiation and respect for the environment:
– AgriConfiance®
– Winegrowers in Sustainable Development (VDD)
The AgriConfiance® scheme (NF-V-01-007)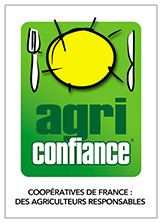 Introduced in 1992 by Coop de France, AgriConfiance is a signature endorsement for French agricultural co-operatives. It is a quality management and environmental approach that stems from the commitments made during the Grenelle Environment Forum. It is an environmentally-friendly scheme which aims to preserve natural resources (water, energy, soils, biodiversity), manage waste and inputs (fertilisers, plant protection products) and reduce environmental footprints.
AgriConfiance® guarantees complete traceability of our wines, from the grape to the bottle, through control over every stage of production.
The scheme helps preserve and develop the farming world, which feeds the planet. It promotes economic development in rural areas.
Find out more: www.agriconfiance.coop
Vignerons en développement durable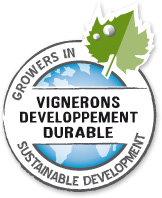 The only collective scheme for wine producers committed to sustainability from the vine to the glass. Over 20 companies within the wine industry are already members of the association, representing 1,000 employees, 2,000 producers and over 130 million bottles. The endorsement is supported by an association of leading wineries keen to play an active role in sustainable development.
The VDD scheme is based on 37 commitments for which the wineries introduce actions that combine quality, food safety, working conditions, a sustainable future for farms and respect for the environment.
Our Caves de la Loire and Caves des vins de Rabelais facilities are already certified and certification is underway for the Confrérie des Vignerons de Oisly et Thésée.
Find out more : www.v-dd.com